Ribbon Cutting Ceremony and Open House on Thursday, Sept. 28 from 10:00 to 11:30 a.m.
Grand Opening Community Appreciation Event on Saturday, Sept. 30 from 9:00 a.m. to 1:00 p.m.
HUNTSVILLE, Texas (Sept. 18, 2023) – Kudos, an innovative new-to-industry convenience store brand developed by the Greater Houston Retailers Cooperative Association, Inc. (GHRA), is hosting grand opening celebrations in Huntsville, Texas. The festivities include a Ribbon Cutting Ceremony and Open House on Thursday, Sept. 28, and a Grand Opening Community Appreciation Event recognizing Huntsville area heroes on Saturday, Sept. 30. GHRA leaders, Kudos owners and team members invite community heroes, neighbors, and media to celebrate the first ever Kudos at 601 State Highway 75 North, Huntsville, Texas 77320.
Kudos #1 in Huntsville is part of GHRA's ongoing growth and expansion plan to launch 250 new and remodeled Kudos convenience marketplace locations in three to five years. The newly remodeled Kudos in Huntsville was previously the Bar-T Travel Center and Truck Stop. The store is being rebranded and refreshed to provide customers with more high-quality options and experiences they need and want.
Kudos in Huntsville offers a delicious breakfast program featuring fresh biscuits and breakfast sandwiches. Kudos also offers a lunch, snack, and early dinner menu that includes bone-in chicken, hand-breaded and grilled chicken sandwiches, wraps, and tenders. Kudos personalized service options for busy customers on the go or taking a refreshing break include made-to-order menu options, self-service food kiosks, mobile order payments, drive-through and DoorDash delivery and, of course, sparkling clean restrooms.
The Kudos team strives to provide a friendly, refreshing, and rewarding customer experience every day. Their goal is to ensure every Kudos guest is treated like a hero as they travel from point A to point B, rewarded for a hard day's effort and a job well done.
"I am thrilled to welcome the Huntsville community to visit our new store and experience Kudos' blend of refreshing food, beverages, and exceptional service. Our team's goal is to serve great food and create a welcoming space where everyone feels appreciated and is pleased to return. I truly believe in the spirit of Kudos, which is to give back to the community and recognize first responders and veterans," commented Moez Maredia, owner and operator of Kudos in Huntsville.
Maredia is an entrepreneur, GHRA member, and resident of Houston. The Maredia family runs hospitality, real estate and retail businesses in Mumbai, Dubai, and Houston including travel centers like Kudos. Maredia studied computer sciences and information sciences at the University of Houston. Maredia currently serves as a director on the board of GHRA and is past chair of the GHRA Food Services and Warehouse committees. In addition, he is chair of the Southwest Region for the Aga Khan Foundation, USA.
"The opening of Kudos in Huntsville emphasizes our unwavering commitment to enhancing the well-being of the communities that we serve and the heroes, including first responders, who serve us. We look forward to fostering genuine connections in the Huntsville community as we set the stage for growing the Kudos brand throughout the Greater Houston market area," commented Brian Trout, GHRA chief executive officer.
The Ribbon Cutting Ceremony and Open House as well as the Grand Opening Community Appreciation Event are designed to give attendees an opportunity to meet the smiling faces at Huntsville's newest convenience marketplace and food stop. The Ribbon Cutting and Open House will feature a Presentation of Colors by American Legion Sam Houston Post 95, remarks by business and community leaders, and a ceremony led by the Huntsville Walker County Chamber of Commerce. The Grand Opening Community Appreciation Event will recognize and celebrate Huntsville area first responders and heroes who will share information on safety and community resources. Several public officials, community partners, and business leaders are expected to attend the events.
Kudos neighbors, community heroes, and other attendees will enjoy tastes of the delicious Kudos and Big Madre Tacos y Tortas cuisines. Guests also will experience:
Samples from the kitchens of Kudos and Big Madre Tacos y Tortas;
Treats from GHRA vendor partners including Bimbo Bakeries USA, C4 Energy, Celsius, Coca-Cola Southwest Beverages, Frito-Lay, Little Debbie, Mars Wrigley, Mondelez International, Monster Energy, Pepsi Co., Red Bull, Takis, and The Hershey Company; and
An opportunity to meet, mingle and receive valuable information from the Huntsville Fire Department, H.E.A.R.T.S. Veterans Museum of Texas, and other first responders and heroes.
A Big Madre Tacos y Tortas will also be open in the store and serves a wide assortment of authentic Mexican-style tacos, burritos, bowls, tortas, and quesadillas. Big Madre Tacos y Tortas is a rapidly growing homestyle Mexican food service concept developed by GHRA in 2017. This Big Madre will be the 38th location in the GHRA portfolio.
For more information and to schedule media interviews and tours, please contact Pennino and Partners (details above).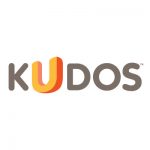 About Kudos
Kudos is an innovative convenience store brand developed by the Greater Houston Retailers Cooperative Association, Inc. (GHRA). The Kudos brand focuses on delivering exceptional customer experiences, a great selection of products, and an unwavering commitment to improving communities. Aiming to celebrate everyday heroes, Kudos strives to welcome customers with simple smiles, genuine connections, and smart solutions. Its product selection includes a menu of high-quality, flavorful restaurant-destination offerings, from fresh breakfast biscuit sandwiches to savory fried chicken lunch and dinner options. Building on GHRA's mission to enhance wellbeing of communities, Kudos honors and supports first responders and other local heroes. With ambitious growth plans, Kudos is set to redefine the landscape of convenience retail across Greater Houston and Southeast Texas. Learn more at https://www.kudosmarketplace.com/.
About Greater Houston Retailers Cooperative Association, Inc. (GHRA)
Greater Houston Retailers Cooperative Association, Inc. is a membership organization that provides resources to independently owned and operated convenience retail stores in greater Houston and Southeast Texas. GHRA's more than 1,500 individual members are entrepreneurs who own and operate more than 2,000 convenience retail stores in neighborhoods across 37 counties of Southeast Texas. Together, GHRA members represent more than a third of the retail stores in the region. GHRA's family of brands include Kudos, Big Madre Tacos y Tortas, and GHRA Fuels. GHRA members also developed the Greater Houston Retailers Charitable Foundation, a nonprofit organization that has contributed to several community efforts with a particular focus on an annual golf tournament that raises funds to provide support to families of peace officers and firefighters who lost their lives in the line of duty. https://www.ghraonline.com
Media Contacts
MaKlay Simon, Public Relations Consultant for GHRA
maklay@penninoandpartners.com
325-262-1862 mobile, 281-286-9398 office
Margaret Laney, Senior Public Relations Consultant for GHRA
margaret@duboislaney.com
832-541-3809 mobile