GHRA is in very close contact with State, City, and County officials and agencies to address the needs of GHRA members as well as assist the government in any way possible.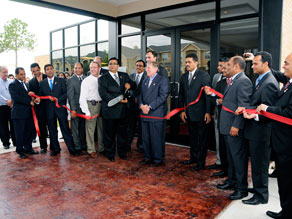 One of the goals of GHRA is to merge with the mainstream community. The first step to achieve this goal is to establish good relations with general public, government officials and other organizations. Over the period of last few years, the Board of Directors has participated in many charity activities. With members' whole hearted support, GHRA successfully supported the fundraising event for Red Cross, and for Tsunami victims. GHRA, as part of its continuing commitment to help improve the greater Houston area community, donated $10,000 to the newly formed Houston Police Foundation in February 2005 in an effort to provide the Houston Police Department (HPD) with more adequate financial resources which HPD can utilize to better serve and protect the community. Now GHRA has better reputation and recognition than ever before.
Our support and close contact with the government officials and State and local Agencies have grown over the past. In the past many distinguish guest have graced our events, such as GHRA Annual Members Appreciation Banquet with their presence. Annual events is designed to reach out to our members and thank them for there support.
Local and State Agencies
GHRA works with many Local and State Agencies to address our member's needs and safety. Our governmental affairs team conducts monthly meeting with Local and states agencies as well as county sheriffs and Houston Chief of Police.
Texas Alcohol Beverage Commission (TABC)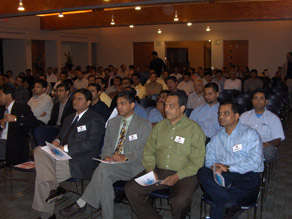 The Manager Awareness Program (MAP) was created by TABC for managers to assist them in training and developing of responsible alcohol servers from staff under their control. MAP was launched for the first time in TEXAS and GHRA members were the first to take advantage of this training. Members who participated in this training were overwhelmed with information provide by TABC.
Texas Commission on Environmental Quality
The Texas Commission on Environmental Quality (TCEQ) is the environmental agency for the state.
Interfaith Ministries
GHRA partnered with Interfaith Ministries of Greater Houston to launch Meals of Wheels program to feed hungry seniors.
There are many more agencies GHRA is associated with, such as
Aga Khan Foundation, USA
Focus Humanitarian Assistance, USA
Red Cross
Houston Police Foundation
Used Clothing Donation for Pakistan
Those who still wish to donate used clothing to Pakistan can send their clearly labeled packages to the address provided below. Transamerica Logistics, Inc. provides transportation services several times a year.

Transamerica Logistics, Inc.
11011 South Hillcrest Drive, Suite J
Houston, TX 77099